*in church Sundays & Wednesdays are suspended
until further notice.
Whoever you are, wherever you're from, you belong here.
The Mission of The WAY is to develop spiritually mature students who will become the next generation of church leaders. We are a community of security and healing where the real issues young people face are addressed with the truth of the Gospel. Our team is dedicated to loving those on the fringe and pulling up a chair for them at the table. Our youth leaders work closely with our Family Equipping Pastor, Keri Foley, so that we can create an environment uniquely designed for your student's stage of life.

Students 6th -12th grade are welcome to join us either Wednesdays @ 6:30PM for Youth Group or hang out with us Sunday mornings during our 10:00am service. For more information about The WAY contact Alissa Sandoval.

YOUTH GROUP IS PAUSED BUT CONNECTING IS NOT! To get connected with us virtually,
contact our team below.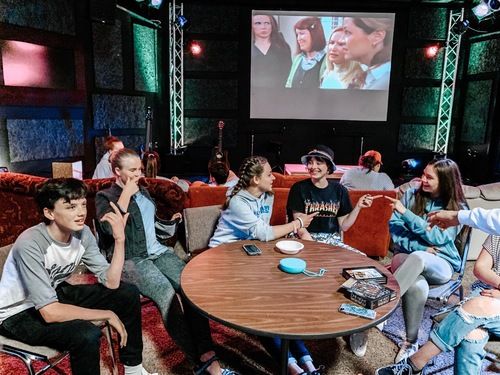 Join us for Sunday Morning at 10:00am. Come early if you want to nab your free espresso drink or meet our youth & youth leaders! We start all together in the worship center and then head to the youth room after worship.
The WAY Youth Group meets every Wednesday at 7:00PM in the Student Center. Come early to hang out! We've got ping pong, pool, foosball, hoops and more. We'd love for you to join us! Follow us on Instagram to stay in the loop:
@thewa.youth