Woodinville Alliance Youth Ministry
middle school & high school | SUmmer 2021
Whoever you are, wherever you're from, you belong here.
Our heart is for all students to Be Known, Be Loved and then to Believe...not only in relationship with Jesus, but also in a Christ centered and loving community.

We are a community of security and healing where the real issues young people face are addressed with the truth of the Gospel. Our team is dedicated to loving those on the fringe and pulling up a chair for them at the table.

During the summer, we meet at a different house each week. Make sure you download our high school and middle school calendar below!

And we'd like to officially invite you to Save the Date for Summer Camp! Mark August 9th-12th off in your calendar, we'd love to have you join us!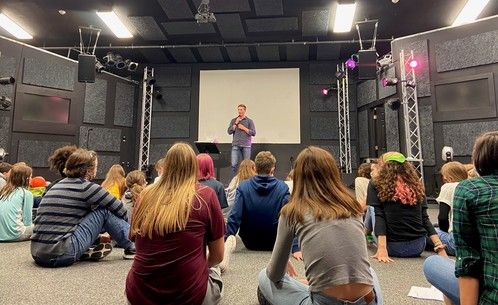 Questions? Want to find out how to get connected? Need someone to talk or pray with? Reach out to us! You are loved.
Be known. Be loved. Believe.
Sunday's are back! Sunday Mornings at 9AM we will be holding a Youth Bible Study in the Youth Room.
We will be taking an in-depth look at different Books of the Bible, learning how to read Scripture and then apply it to our lives.

Join us afterwards in big service at 10:30!



We meet for fun, teaching & small groups every Wednesday at 7:00PM in the Student Center. Come early to hang out! We've got ping pong, pool, foosball, hoops and more. We'd love for you to join us! During the summer, we meet at a different house each week! Make sure you download our high school and middle school calendar!

Follow us on Instagram to stay in the loop:
@wa.churchyouth